Registering a domain name is easy.  Choosing the right registrar is important.
There's no reason to pay $150 or even $15 to register a domain name.  In fact, some higher-priced registrars don't offer the same features or security of the less expensive ones.
I've had my own domain names since the 1990s, and I've learned what to do (and what not to do) when registering a domain.  Here are my best tips when you're ready to register a domain name.
LOOK FOR AN ICANN APPROVED REGISTRAR
First of all, be sure your registrar is ICANN accredited.  Anyone can say they'll register a domain name for you… but some of them are fly-by-night companies that will take your money and vanish.

If the registrar is ICANN accredited, you have somewhere to go if you need to file a complaint.  (Of course, I hope you never need to, but… well, just in case, work with an ICANN-accredited registrar.)  You're looking for an ICANN  symbol like the one on the right side of this article.
The company I usually use, NameCheap.com, and GoDaddy.com are among those with ICANN accreditation.
DON'T REGISTER AND HOST YOUR DOMAIN WITH THE SAME COMPANY
If you register a domain name and host your website at the same company, there can be problems if you want to move your hosting to another company.  Frankly, the company can make it very difficult to move the hosting, and it can feel as if they're holding your domain name hostage.
So, although many people really like companies like GoDaddy.com
for hosting, either register your domain name there or have them host it… not both.
(I often recommend GoDaddy.com to artists who are setting up their first websites.  I just think it's smart to use them for your domain name registration or your website hosting.  That's a matter of principle for me, and shouldn't reflect badly on GoDaddy.com.)
LOOK FOR A GOOD PRICE… BUT NOTHING TOO GOOD
Some companies lure you in with "free first year."  Then, their prices soar when it's time to renew the domain name.
I had an unpleasant experience with one domain registrar, and — as I'm writing this — they're advertising $0 to register your domain name the first year.
When I wanted to move my domain name registration to another registrar — one that offered me a far better deal on renewals — my "free for the first year" company dragged their feet for so long, I ended up losing three domain names altogether.
Avoid that nightmare.  Online, as much as anywhere else, if something looks too good to be true, it probably is.
WATCH OUT FOR AUTOMATIC RENEWALS
If you're really forgetful, automatic domain name renewal may be a good idea.  However, it can also be a rude surprise if your renewal costs 3x as much as you paid initially, and you don't discover that until after you see it on your bank statement.
I use NameCheap.com for most of my domain names.  They send me notices ahead of time when my domain names are expiring, so I don't forget to renew them.
(And, if I do forget, they often offer me a "reactivation" for 30 extra days, at no extra charge.  However, don't count on that. In addition, some registrars charge 10x their basic fee, just to reactivate a domain name that you forgot to renew.)
SEE WHAT BELLS & WHISTLES THEY OFFER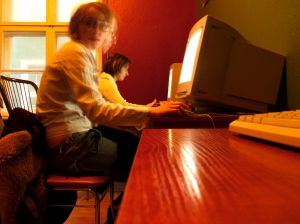 One reason why I use NameCheap.com is their price, usually around $10 for a full year of domain registration, and they include privacy protection, free.
However, I also like them because they offer lots of freebies with that.
For me, the most important one is free privacy protection for the first year. (Additional years are super-cheap, as well.)
If you check their site, you'll see other freebies they give you when you register a domain name, and some may be important to you.
GET PRIVACY PROTECTION
When you register your domain name, almost everything on your registration form is available for the public to see.  That includes your name, your address, and your phone number.
(Go ahead and look.  You can use any "WhoIs Lookup" service.  For example, go to Namecheap.com and then click on the link that says "WhoIs Lookup."  It's on the left side of the page, near the top.)
Unless you're okay with that information being available to spammers, telemarketers, and anyone else who could make use of your personal information, get privacy protection.
Don't think you can cheat by using a fake name, address or phone number.  That's illegal.  If someone figures out that you've done that, they can say that the domain name is registered illegally… and they can lay claim to your domain name, themselves.
So, price privacy protection before you choose a company to register your domain name.
RENEW ON TIME
Though I've mentioned how gracious Namecheap.com is about reactivating some domain names that have expired (and DirectNIC does the same thing), always renew your domain names before they expire.
Otherwise, there are services that offer — for a fee — to grab a domain name as soon as it expires.  That's called a domain name "backorder."  You pay a fee and the domain name is grabbed within minutes of being released by the previous registrar.
This is big business.  If you'd like to backorder a domain name — such as your own name, dot com, that someone else is using right now — expect to pay hundreds of dollars before it's actually yours.
We'll talk about how to do that in another article.  For now, all you need to know is: Never let your domain name registration expire.
MY RECOMMENDATIONS
My favorite domain name registrar is NameCheap.com.  Don't ask how many domain names I've bought there… I'm a domain name junkie!
I've been a happy NameCheap customer for years.  Good prices, great service, and no headaches.
I also like (and have used) GoDaddy.com
and DirectNIC.
(However, DirectNIC costs almost twice as much as the others; I only use them for sentimental reasons, since that's the first registrar I ever went to.)
Over 90% of my domain names are registered with NameCheap.com.  Though you can register your domain name anywhere you'd like to… I like and trust NameCheap.com.
In another article, we'll talk about hosting. However, if you're in a hurry, I host most of my websites (including this one) at HostGator.com and I'm 100% enthusiastic about them.
At the present time (May 2010), their hosting starts at $4.95 a month, and they offer lots of one-click, super-easy ways to create your website.