Hi,
If you're looking for the older version of this website… don't panic!  It's still here, for now.
Here's the link to the previous version of my homepage: http://www.aisling.net/index-old.htm
Most of the links should work as well as they did before… which means only some of them work.  (Before WordPress, I was terrible at sitemaps.)
If you cannot find something that you're sure is here (somewhere…), use the Contact form, linked above.  I'll reply as soon as I can.
Thanks!
Cheerfully,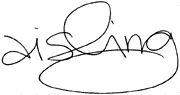 Aisling D'Art