If you're not familiar with Hugh MacLeod, go read this right away: How to Be Creative.  (Skim that page if you're at the office.  The longer version — with hand-drawn cartoons — is not office-safe.)
Or, you can read it, free, in book form (and print it at home) at Change This :: How To Be Creative.
(However, if you give permission to that PDF viewer to go full-screen, it can be a nuisance to close it.  Tip: Flip to the last page of the book and click on the Creative Commons link.  That gets you back to a browser screen.)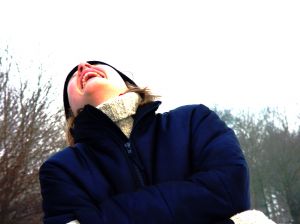 And, whether you're a fan of Hugh's art & commentary already (or not), subscribe to his newsletter. You'll see why, when you receive your first daily issue.
(Then again, if four-letter words offend you, don't subscribe.  A lot of his cartoons are not office-safe and many aren't even remotely politically correct.)
Link: Hugh's 'daily cartoon'