Right now, I'm going through a 10′ x 10′ storage unit. It's everything we put in storage when we moved here in 2008, and — finally! — we had it all shipped from TX to NH.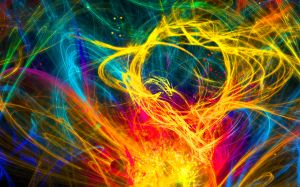 I've found most of my art zine collection. They're art zines from the late 1990s and early 2000s.  Titles include:
The Garage.
Tublegs (Traci Bunkers).
IN(ner) Question (Elizabeth Metz).
Ink & Ruminations (Jane Dickinson).
Through the  Door (Michelle Lawhorn).
The Gleaner Zine (Sherylynne Carriveau).
Memory & Dream (LK Ludwig).
In some cases, I have just a few issues. Others… I have lots.
What I'd like to do — with the respective owner's permissions — is scan some (not all) of them and make them available for free download.
I repeat: With permission!  (In other words, if you published an art zine and you don't want it scanned & made available, don't hit the ceiling.  You don't have to contact me. If I don't have your specific, written permission to copy your art zine and share it… nobody will see it.)
A few zines aren't on that list, including The Studio and Dog-Eared Zine. That's because I either didn't keep copies, or I'm about 99% sure the owners are still using copies of those zines for income, or both.  (I still treasure Dog-Eared Zine and actually hand-carried several issues with me when we moved in 2008.)
Anyway…
If you published an art zine that I might have, and it's okay for me to scan & share it (free), contact me at zines (at) aisling.net.
If you publish (or published) an art zine and you'd like people to know they can download free copies, contact me at that same email address. Tell me the URL where they can find it.  If you have a small graphic (250 x 250 pixels, or smaller) that you'd like me to use to link to your free zines, send it via email and I'll use it.
Thanks!