As I'm becoming more uneasy about Facebook, and – apparently – I have a lot to say about living a creative life, I'm returning to this blog.
Oh, not right away.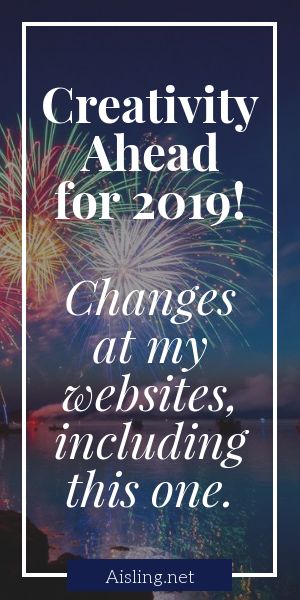 Early in 2019, I have at least three big projects to complete before I overhaul this website so it's more fun for readers.
I'm starting with ArtistsJournals.com.
I'd also like to spin-off my Mailartists and Wild Art Dolls articles.
Well… maybe. Both were separate sites, many years ago. I'm still deciding.
Also, I might merge ColoringGroup.com with this website, since it looks like I'm the only member still creating coloring books & pages. I'm not sure, but I think that will fit my plans for this site.
But… yes, you'll see changes here, a little at a time. (Subtle ones have already started.)
Also, if you have thoughts about what you'd like me to include (or highlight) at this website in 2019, let me know.
I'm eager to hear from you, and comments (below) are the fastest way to reach me.