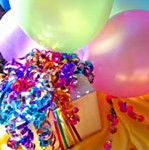 In the past, I've placed a steady stream of freebies online. Many of them are still available, and "evergreen" (timeless).
Here's a partial list of items that you can download and print for your personal use. All links open in a new window.
Please comment if a link is broken. I'm moving all of the freebies to new hosting, and — fingers crossed — hoping everything arrives where it should be.
EBOOKS
Journaling Your Past (learn more)
Family History Shrines (learn more)
Fresh Designs (quilting patterns)
ZINES
ATC Zine from Dragon*Con 2009, prints on two sides of an 8.5″ x 11″ sheet of paper.
ART PRINTS
Reality/Imagination, the 5″ x 7″ (at 150 dpi) version of my digital ATC
Dreams Come True, a torn-paper collage (TIF format)
Edgar Allan Poe shrine print (best printed small-ish)
My digital ATCs – a dozen ATCs, ready to print, full size or larger
WORKSHOP AND CLASS NOTES
The Art & Science of Pocket Shrines (online version)
Breakthrough Shrines (online version)
Painting for People Who Can't Draw – a 12-page supplementary lesson based on my Artfest 2004 workshop.
CLOTH DOLL PATTERNS
Margaret Mary Fitzcalory-Smythe – Designed to fit on an 8.5″ x 11″ sheet of paper. Some people prefer her larger, as — at this size — her limbs can be difficult to turn and work with. (Fatten as necessary!)
Dangerous Women, Reaching for the Stars – Also designed to print on an 8.5″ x 11″ sheet of paper. This is the pattern that I used for my very popular doll series.
ARTICLES, ETC.

Aisling's Camp Memories project, from Astarte Mega-Zine
Paper doll parts – from my article in Art Doll Quarterly's 2nd issue (TIF format, print to fill an 8.5″ x 11″ sheet of paper)