Purchases made through my links help support this website, at no additional cost to you.  Details.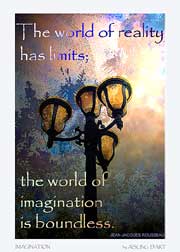 The following ATCs are free for you to download and print.
By the light (R-rated for nudity) – A nude figure and flowers.
Dream (R-rated for nudity)- Faerie themed, with a nude in a woodland setting.
Everlasting – Eerie image of a little girl with teddy bear.
Face behind the words – A mix of historical, Asian and feminist elements.
Ghosts in the old saloon (R-rated for nudity) – Inspired by a Texas ghost story.
Gold Leaf – A card with an illusion of gold.
Gold Leaf – ATC tutorial – How the card was made.
Memories – A nostalgic ATC.
How the Memories ATC was made – a four-part tutorial:
Midnight in New Orleans – A dark and eerie ATC.
Nevermore – An ATC tribute to Edgar Allan Poe.
Haunted New Orleans #1 – A digital collage of Pirate's Alley.
Reality/Imagination – another free, printable ATC, and a free poster, too.