Hi,
If you're looking for the older version of this website, the images are still online, but the articles may be missing.
My goal for 2018 is to add all the old articles to this current website.
Geektalk: The old website was HTML. Even at its best, it was kind of a mess and the sitemap was never complete.
Since 2008 or so, this site has been running on WordPress. It updates itself. The sitemap is always current. I like that.
But, I never found time to integrate all of the old articles. Some of them desperately needed updating. Recently, just having them online became a problem. That's mostly because they included links to really old websites. Those links were broken, and Google threatened to de-index my entire website, even the WordPress version.
In late 2017, as a quick fix, I removed all the old pages. No more broken links!
Next, I need to add all of those old articles to the WordPress site. That will take time. Fingers crossed, I'll make time for it in early 2018.
If you cannot find something that you're sure is here (somewhere…), use the Contact form, linked above.  I'll reply as soon as I can.
Thanks!
Cheerfully,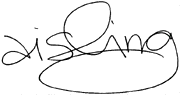 Aisling D'Art