[Note: I  may earn a commission if you purchase something I've linked to.]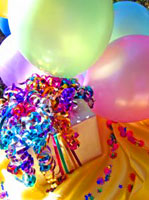 A long time ago — between 1977 and about 2001 — did you subscribe to my printed zines or to my "four creative somethings"?
This is not a freebie.  It is only for people who paid for printed/mailed-with-stamps subscriptions in the past.

It's not for those who purchased the digital zines, or the zines-on-CDs.  If you're among those customers, sign up at New Freebie Adventure.

If you were a former, paid subscriber to my printed zines or the "somethings," I'll need your email address (for digital products) and your postal (snailmail) address for physical products.
Please use the following form so I know where to send your treats.
Have a question? See my notes below the form, before you send it.
[contact-form-7 404 "Not Found"]
Notes:
*Postcards were sent to former subscribers during March 2010.  If you didn't receive your postcard yet, please let me know!  I need to know which subscription you'd purchased, your full name when you subscribed, plus your current name + mailing address.
*This list is not for people who bought my artwork in the past… unless they also bought a subscription to my zines or "four creative somethings."
*I'm not accepting new subscribers.  When the first issue of the zine is ready, digital versions will be available.
*It doesn't matter how many issues/treats you received in the past.   If you paid for a year's+ subscription between 1995 and 2001, you belong on this list.
*If you're not sure if you ever subscribed, send me the info on the form anyway, and tell me that you're not sure. I'll check your name against the existing lists, and reply as soon as I can.
*A whole lot of people have sent me their names and addresses as if they were once subscribers.  80% of them were not on my lists, and they're names I don't even vaguely recognize.
So, I've edited this post, hoping to make it clear that this offer is only for people who have paid for a subscription to my printed zine prior to 2002, or to the "four creative somethings"  around 2000.
This form is not offering a freebie.  There are lots of freebies here, and everyone can sign up for the New Freebies Adventure.
[Note: I  may earn a commission if you purchase something I've linked to.]