[Note: I  may earn a commission if you purchase something I've linked to.]
After lunch, the crowds were massive as I approached the USS Constitution.  So, I had to choose between switching to photos or going somewhere else to sketch comfortably.  I chose the former.
These are some of my photos from the remainder of the day.
I love the contrasts in downtown Boston!
More contrasts – Aged buildings, old lights and new architecture.
Boston's Old City Hall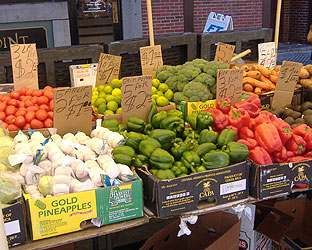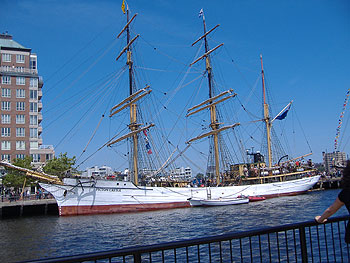 ---
The best $1.70 of the day was spent taking the water shuttle (on the T) from Charlestown Navy Yard to Long Wharf. (The one-way fare is just $1.70.  Really.)  The view — including the Picton Castle photo shown above — was incredible, and the cool breezes were wonderful.
Tip: Get shuttle tickets early if you're there for a Tall Ships event.  I stood in line for over an hour.  It was definitely worthwhile, but next time I'll purchase my tickets in the morning, before the crowds arrive.
[Note: I  may earn a commission if you purchase something I've linked to.]