[Note: I  may earn a commission if you purchase something I've linked to.]
As I left Boston Common, the State House was glistening in the sun.  It's both majestic and approachable at the same time.  I like that.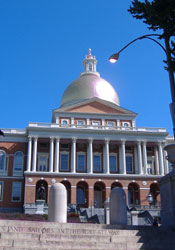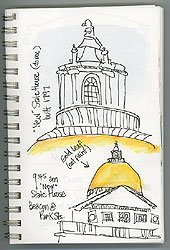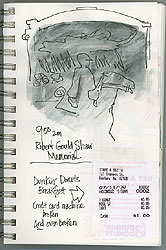 The Shaw Memorial is an amazing work of art, conveying depth with clever use of detailing and perspective.  In shadow, it didn't photograph well, but I can still remember my mother explaining the art techniques to me, every time we passed this site.
It was time for breakfast, but the nearby BK wasn't open yet.  I opted for Dunkin' Donuts… but their credit card machine and ovens were all broken.  I ordered a glazed donut just to have something to eat, but it's never smart to start the day with that much sugar!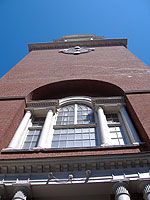 My next stop was the church at the corner of Park Street.  I decided to try sketching it from an unusual angle, looking directly up from the sidewalk in front of its door.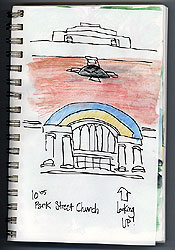 My next stop was the Old Granary Burial Ground.  It has wonderful history, and the light and shadow give it a very timeless quality.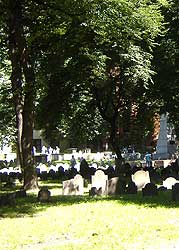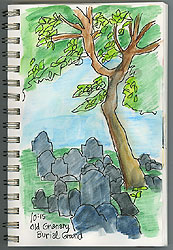 [Note: I  may earn a commission if you purchase something I've linked to.]