These are scanned pages of a round-robin style art journal created for Artfest 2004. It is one of two similar (but unique) journals.
Participants included: Lisa Guerin, DaNelle Haynes, Tammie Moore, Rhonda Scott, Sabrina Molinar, Shannon Breen, Rose Bedrosian, Jill Haddaway, and me, Aisling D'Art.
After I scanned the art in this journal, it was on its way to Carol McGoogan, the next participant. Then it continued throughout the list.
The pages go from left to right in the table below.
Thumbnails: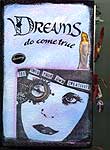 Continued on the next page: Artfest 2004 Collaborative Journal – 2
As an artist, author, Amazon Associate, and affiliate in several programs, I may earn royalties or commissions from qualifying purchases. Those do not affect the price. Amazon and the Amazon logo are trademarks of Amazon.com, Inc, or its affiliates.