After arriving in Tennessee from Arkansas, it was time to continue Alley's journey.
During the final phase of Alley's adventures, she reached Winchester, Tennessee.  That part of her trip inspired the next two pages in this round robin artists' journal.
This transformed this journal into a true mixed-media artists' journal, as Alley included actual cotton from Falls Mills.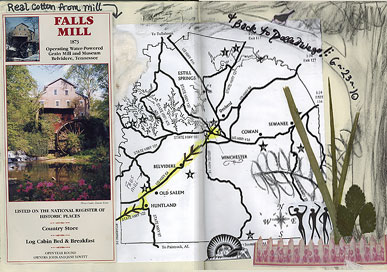 These are her pages, larger: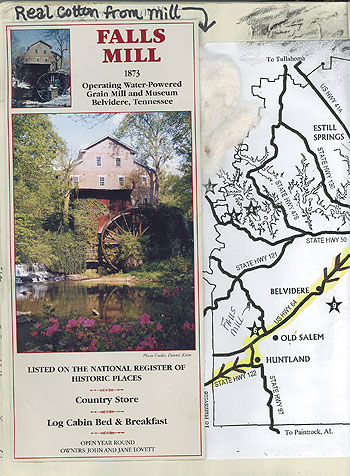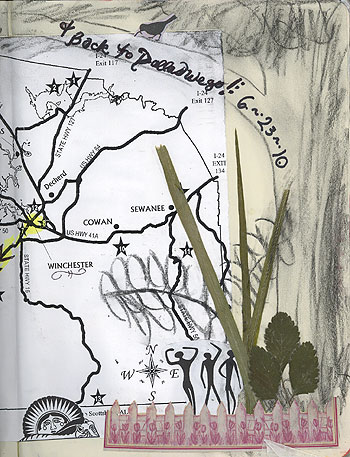 As an artist, author, Amazon Associate, and affiliate in other programs, I may earn royalties or commissions from qualifying purchases.  I never recommend anything I wouldn't buy myself, and - in most cases - I have bought/tried whatever-it-is.  And I liked it enough to recommend it. Also, Amazon and the Amazon logo are trademarks of Amazon.com, Inc, or its affiliates.