The following two journal pages are glorious examples of work by Debbie O. of our Yahoo Group, ArtistsJournals.
They're wonderful mixed media journal pages with fabric elements, and they're full of personal insights and juicy imagery.
These continue the journey of Round Robin #2b (a larger blank journal) as it traveled across the U.S. and then to foreign lands.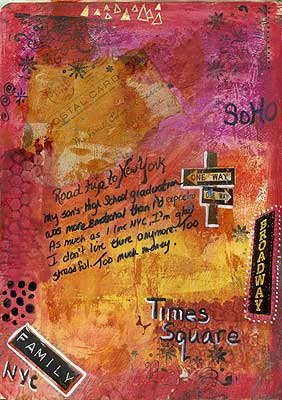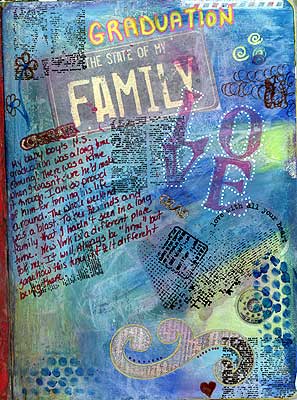 As an artist, author, Amazon Associate, and affiliate in several programs, I may earn royalties or commissions from qualifying purchases. Those do not affect the price. Amazon and the Amazon logo are trademarks of Amazon.com, Inc, or its affiliates.