Purchases made through my links help support this website, at no additional cost to you.  Details.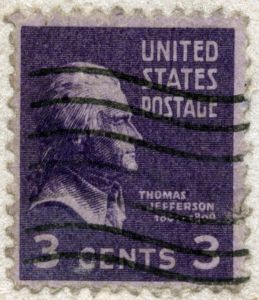 When organizing an art swap of any kind, postage can be a Very Big Headache.  Here are some tips to keep the postage problems to a minimum.
Different people send items that are varying sizes and — more importantly — different weights.
Even in a cloth doll swap, you never know who'll embellish their dolls with feathers, and who'll use metal hardware, lots of beads and/or thick clay additions.  Weights can vary considerably!
Never assume that the package being sent to you will require the same amount of postage as the one you sent to the swap host.
PRIORITY MAIL SOLUTIONS
Many people — including me — insist that the swaps have to fit in a Flat Rate Priority container, either the Flat Rate envelope, or a particular Flat Rate box.  That resolves most postage issues, since all the packages will cost the same to ship.
Then, we ask for postage to cover shipping the swap to you.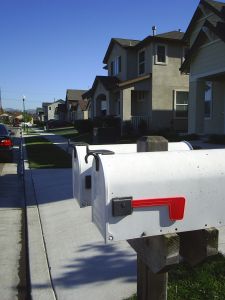 DELIVERY CONFIRMATION
IF you want Delivery Confirmation, include the postage to cover that, as well as the completed form, already addressed to you.
Remember: If you don't ask for Delivery Confirmation and your swap is lost in the mail, you cannot accuse the swap host of failing to mail it… unless the entire group never received their swaps, either.
(Though I sometimes decide to send a swap with Delivery Confirmation to all participants, I pay for that myself unless I made it part of the swap rules.)
DO THIS
It's important to send exactly what the swap host requests.
Send the right number of items.
Send the exact amount of postage requested.
Include a mailing label or an addressed return envelope/package… whichever the swap host asked for.
AVOID THIS
Do NOT…
Send a different amount of postage because you think the swap host made a mistake.  If you think he or she made a mistake, ask the person! (I often "round up" five or ten cents, to compensate for the people who send not quite enough postage.)
Put your postage on the return envelope, unless the swap host told you to.
Omit the return envelope, IF the swap host told you to include it.
Omit a mailing label that already displays your address.  Swap hosts should not have to hand-address the packages.
Ask the swap host to use a different form of shipping than was announced in the swap.
In other words, read the swap instructions and follow them exactly.
While you may scratch your head and wonder why I'm taking the time to spell this out, I recently hosted a swap* and 100% of the participants sent me less postage than I asked for. (It wasn't worth the trouble to get the missing cents, so I paid out-of-pocket at the post office.)
Hosting a swap can be more work than people realize.  Make the host's work as easy as possible.
Swaps are wonderful fun!  Encourage people to host swaps by making their work as easy as possible… follow their rules!
*Don't ask which swap it was.  It's over.  I'll make the rules far clearer — and I'll be far stricter — in future swaps with that group.