To celebrate moving this website to better, more powerful hosting (in July 2019), I've created three free posters you can download and print.
They're PDFs. Each is designed to print on an 8.5″ x 11″ sheet of paper, with a small margin around them for matting. (The photos show what they'll look like, framed.)
Click on any image to download it from Google Drive. And yes, they're free. It's okay to share these with friends… just don't use them commercially, okay?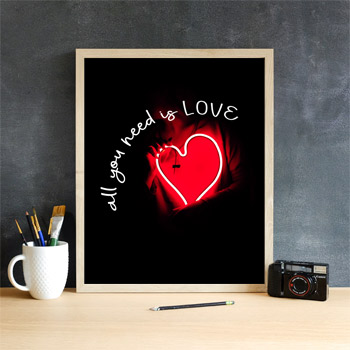 Click to download red heart poster.
(Photo courtesy of Designecologist.)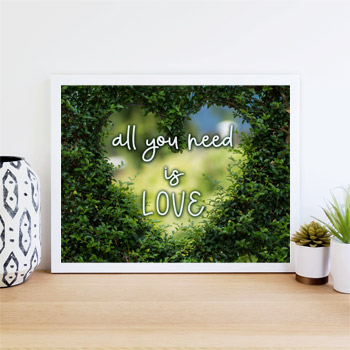 Click to download poster with greenery heart.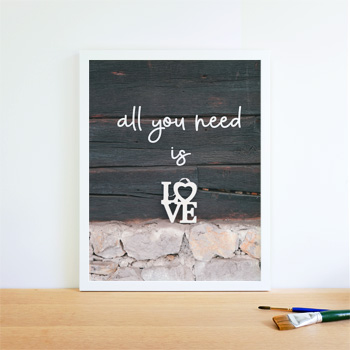 Click to download poster with wood background
(Photo courtesy of Brigitte Tohm)
And, if you like these (and want more like them), I hope you'll leave a comment, so I create more for you.