After I finished a quick pair of collage pages, Alley Hauldren from Texas took this round robin journal on an adventure, driving from Dallas (TX) to Winchester (TN).
Here's her first two-page addition to this journal: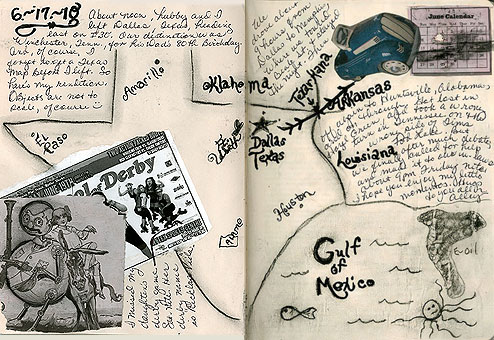 Here they are, larger.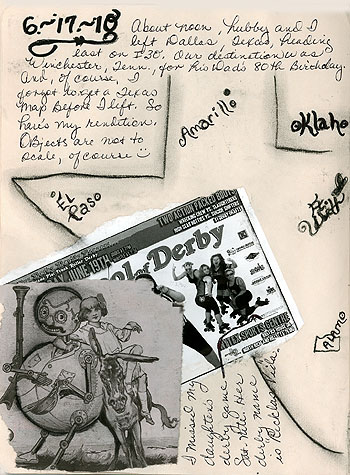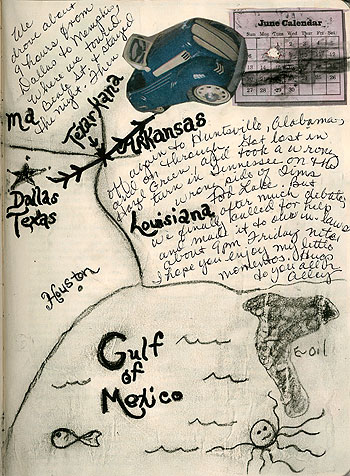 Her next two pages cover the second segment of her vacation.
Click here to see Alley's journal pages about her adventures in Arkansas.
As an artist, author, Amazon Associate, and affiliate in other programs, I may earn royalties or commissions from qualifying purchases.  I never recommend anything I wouldn't buy myself, and - in most cases - I have bought/tried whatever-it-is.  And I liked it enough to recommend it. Also, Amazon and the Amazon logo are trademarks of Amazon.com, Inc, or its affiliates.