Purchases made through my links help support this website, at no additional cost to you.  Details.
After I finished a quick pair of collage pages, Alley Hauldren from Texas took this round robin journal on an adventure, driving from Dallas (TX) to Winchester (TN).
Here's her first two-page addition to this journal: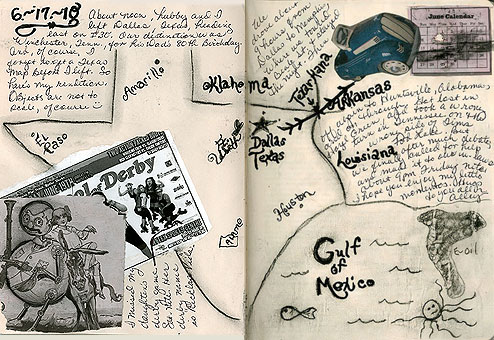 Here they are, larger.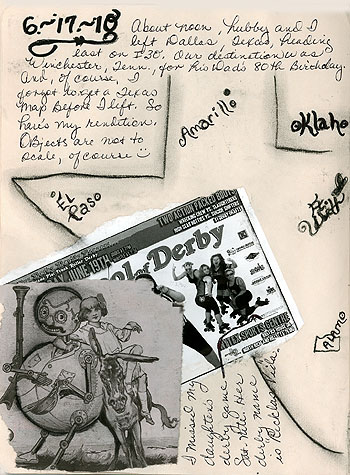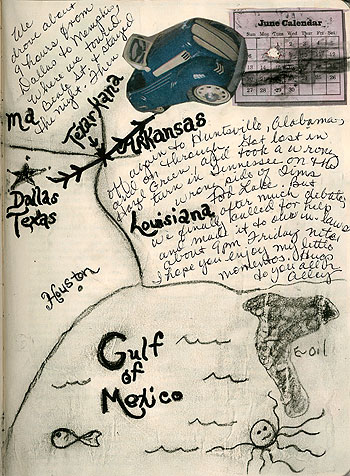 Her next two pages cover the second segment of her vacation.
Click here to see Alley's journal pages about her adventures in Arkansas.