Purchases made through my links help support this website, at no additional cost to you.  Details.
From Texas, Alley's adventures continued through Arkansas.  That part of her journey was documented on the next two pages in the round robin journal from the Yahoo Group, Artists' Journals.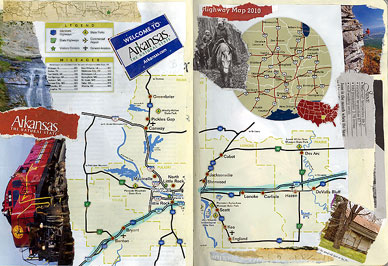 Here are those pages, larger: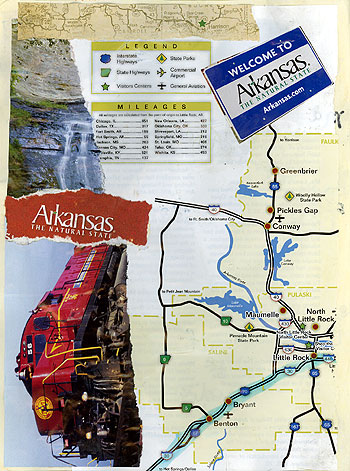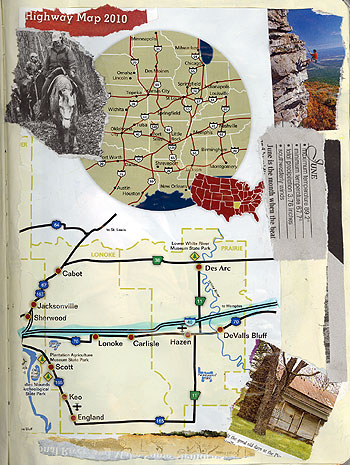 Click here to follow Alley's next step of the journey, as she and her husband drove from Arkansas toward Memphis, TN.