[Note: I  may earn a commission if you purchase something I've linked to.]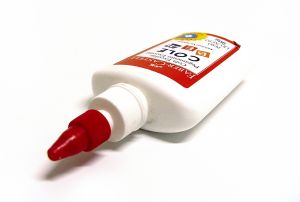 The zines are returning in 2010.
They'll be in three versions:
1. Paper copies ("old school" b&w) for previous subscribers.
2. B&w digital copies – free or very inexpensive downloads
3. Digital copies in color – downloads available for a fee to cover bandwidth
The first/new issue
If you'd like to be included in the first zine — the theme is sketchcrawls, so anything related to that is fine — see that page for details.
This first issue will be 8.5″ x 11″ pages… letter size.
Stay tuned for news about the issues that will follow.
What's ahead
In the future, I may be interested in half-sheet articles (8.5″ x 5.5″) with color illustrations that will also look okay in b&w.   I need graphics at 150 dpi or better.  (If you have no idea what that means, just send me a photo.  Most digital cameras take pictures large enough to print well.)
For later issues, I'll be especially interested in:
– Journal pages
– Gluebook pages
– Sketchcrawl examples
– Dolls/figures: cloth and assemblage
– Shrines & mini-shrines
– ATCs and ACEOs  (artist's trading cards – including art cards editions & originals)
– Fabric art (quilts, wearables, etc.)
I'm planning to focus on paper & fiber arts, and perhaps some fine art (watercolors & oil painting) and dimensional work… but mostly paper & fiber arts.
I'm interested in art-related topics, too, particularly about being organized as an artist.
In addition, since this is primarily intended as an "old school" style of zine, I'm interested in anything with a vintage or antique theme related to arts & crafts.  Funky fun or serious re-enactors' stuff… I'm very interested.
Keep it "office safe"
All art and text should be "office safe" (that is, if your boss catches you looking at the zine online, during a break, he/she won't sputter and raise an eyebrow).
Avoid religious & political controversy, too.  (Yes, I'm passionate about both, but I want this zine to encourage creativity, not turn people off because they shift into left-brain mode over some statement-as-art.)
Please don't think your work "isn't good enough."  Generally, I prefer art (visual, written, photos, music) that is raw and unpolished.  When it gets too polished, it's a yawn for me.  So, send it anyway.
You'll receive a free paper (b&w) copy of the zine with your work in it, and the digital downloads, free, as well.
Past subscribers
If you're a past subscriber to my zines or "creative somethings", please update your address at this form. [Link]
Important: That request is ONLY for people who were paid subscribers in the past.  This is NOT a freebie.
In late February 2010, I'll be sending out postcards to previous subscribers, to confirm your postal (snail mail) address.