Purchases made through my links help support this website, at no additional cost to you.  Details.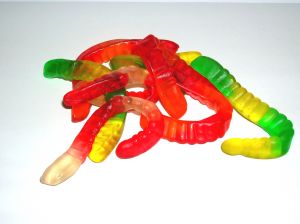 Well, my recents posts on the topic of copyright — especially related to Flickr and Google Images — seem to have opened a can of worms.
I did a little more research so I could refer people to the best resources & opinions I could find.
Here they are:
Flickr photos and images are not in the public domain. The photos and images are generally copyrighted.  Some members of Flickr choose to release some of their rights via Creative Commons licensing, and you can search the photos for pictures that are okay to use.
There are several copyright-related threads at the Flickr forum.  Click here to read one of the best replies, by joepphoto.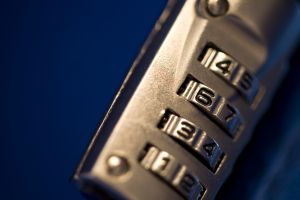 Here's one of the clearest explanations of what's what at Flickr:  Understanding Copyright on Flickr.
(Flickr itself, and its parent company, Yahoo, default to the normal rules of copyright as outlined by the U.S. government.  And frankly, that's fine.  Flickr shouldn't have to repeat the laws.)
Google Images are usually copyrighted, as well.  Google aggregates (or "scrapes" or collects) images from all over the Internet, the same as they post the titles of webpages, and summaries or excerpts of them.
Nobody's webpage is automatically in the public domain because Google indexed it.
Nobody's photos are automatically in the public domain because they're among the visual indices at Google Images.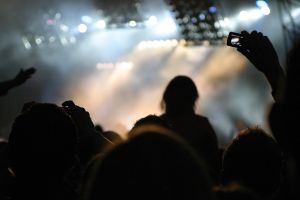 A copyright thread at Digitalpoint includes good answers and some stupid ones.  Correctly attributing ownership is not enough to meet copyright laws.
That'd be like someone copying a recent movie and thinking it's okay because all the credits are intact in the copy they added to a torrent site.
(Oh. Wait.  People do that.)
Google explains the rights pretty clearly.  In a nutshell, you have permission to view the images in Google Images.  You don't automatically have permission to copy and use them.
However, you can use some of the Advanced filters to find images — in Google Images — with Creative Commons licensing.
Highlighted in yellow on the page linked above, Google reminds people to verify the exact terms of using images that appear at Google Images, even when the images bear Creative Commons licensing.
Here's what Google says:
Before reusing content that you've found, you should verify that its license is legitimate and check the exact terms of reuse stated in the license. For example, most licenses require that you give credit to the image creator when reusing an image. Google has no way of knowing whether the license is legitimate, so we aren't making any representation that the content is actually or lawfully licensed. [Link]
I hope that helps explain what people can & can't do with your images, and what's okay (and not) if you'd like to use someone else's images in your art or other products.
Personally, I'm rabidly enthusiastic about Creative Commons licensing.  I'll talk about that in a later post.
For now, I've ordered the following book. I want to see suggestions about apparent conflicts between unbridled creativity and the copyrights of those who've created works of seminal (= strongly influencing later developments) importance.