Purchases made through my links help support this website, at no additional cost to you.  Details.
This week, I tested a set of 120 colored pencils, sent to me by Kalour (via Amazon).
My initial impression was, "Wow! That's a LOT of pencils in one small container."
I almost expected them to be skinny, tiny pencils.
They weren't. They're full-sized, and come pre-sharpened.
The range of colors is impressive. Warm colors, cool colors, brights, muted tones, lights, darks… everything.
The leads are firm but not super-hard like some cheap brands. I'd rank these in the middle: somewhat hard but soft enough to give good coverage and blend well.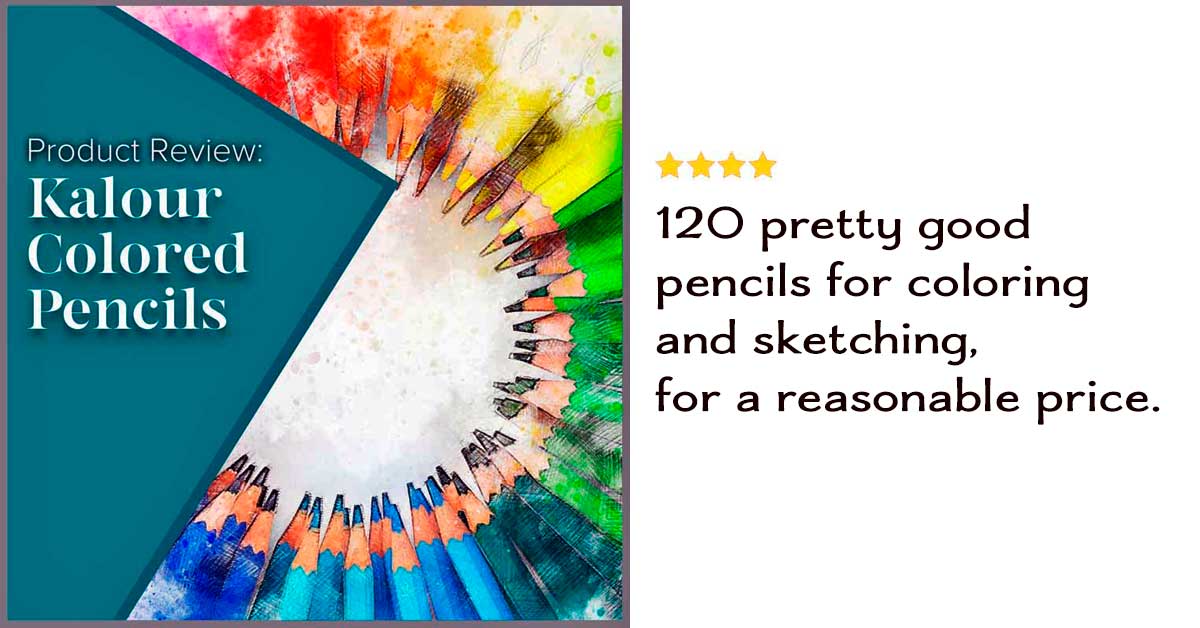 I tested them by coloring pages from two of my own coloring books.
First, one from my coloring book, Relaxing Country Scenes (a Rose Meadows book):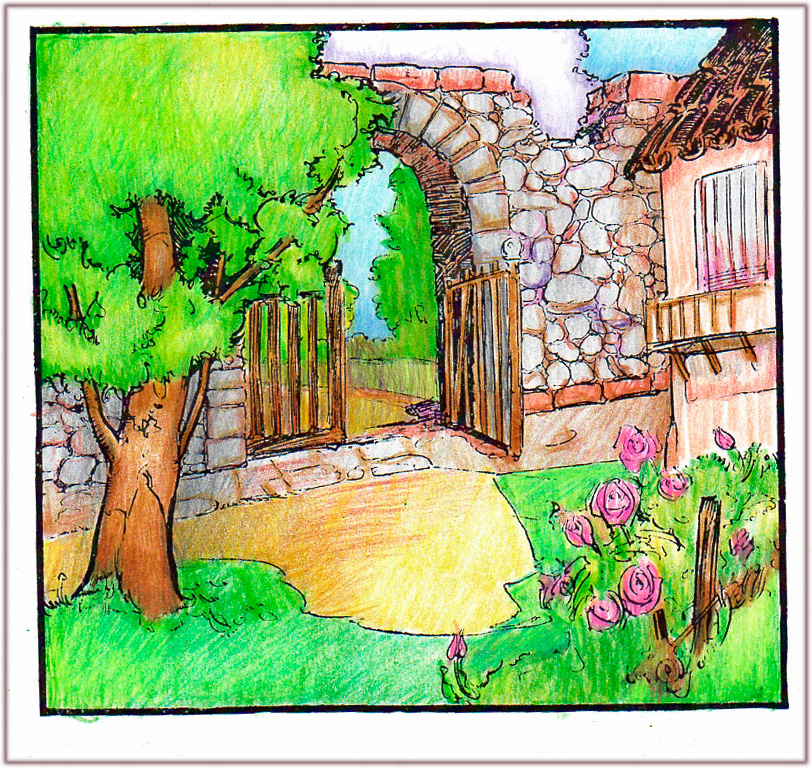 Then, one from one of my hippie-style coloring books: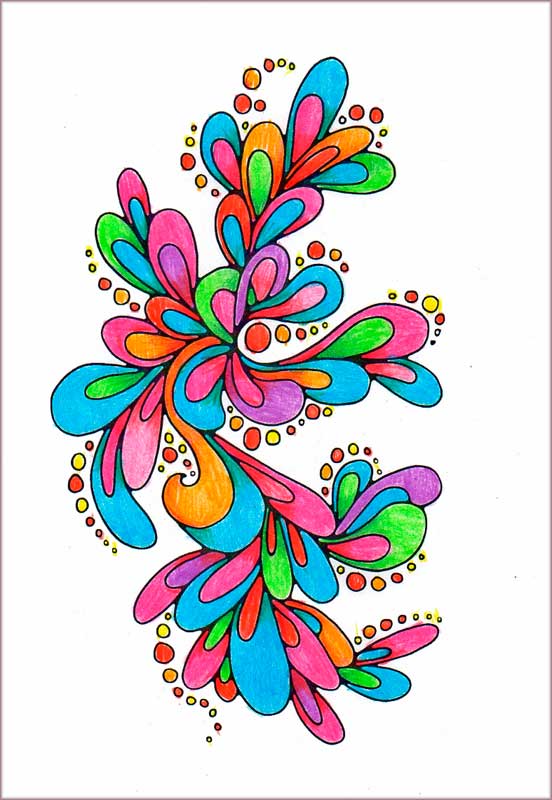 As you can see, these colors are vivid and – even though I was coloring in front of the TV (watching the U.S. season finale of "Big Brother" 2022) – the pages turned out pretty well.
While I love-love-love Prismacolor's soft leads, this Kalour set – especially for the price – is the perfect addition to my collection of coloring pencils.
Oh, I won't keep storing them in the round, tube-style container. They're a little difficult to manage in such a small space.
Instead, I'll put them in a clear plastic box or two or three. (After all, there are 120 full-sized pencils in this set, and I'll probably group them by color.)

I'm giving this set four stars (out of five). It's a good, high-quality set for a remarkably low price, especially for 120 pencils. Recommended!