Every day is a good day for fun, free coloring pages!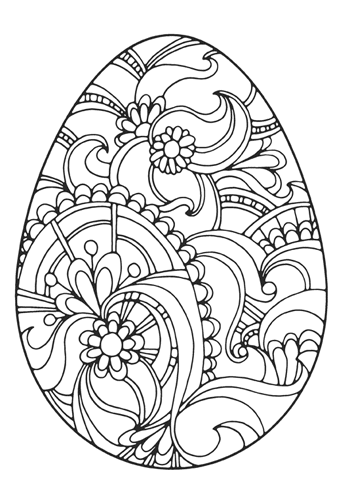 Today, I'm sharing five different coloring pages with Easter Egg themes. They're 8.5″ x 11″ PDFs you can download and print.
All five are kind of hippie-style, as that's what I enjoy drawing.
Here are the links at Google Drive: Easter Egg 1 – Easter Egg 2 – Easter Egg 3 – Easter Egg 4 – Easter Egg 5.
P.S. Want to share this link? Here's an easy way to remember it: http://bit.ly/EasterEggs4u
As an artist, author, Amazon Associate, and affiliate in other programs, I may earn royalties or commissions from qualifying purchases.  I never recommend anything I wouldn't buy myself, and - in most cases - I have bought/tried whatever-it-is.  And I liked it enough to recommend it. Also, Amazon and the Amazon logo are trademarks of Amazon.com, Inc, or its affiliates.