Purchases made through my links help support this website, at no additional cost to you.  Details.
My "door signs" are back.
Here's one of my most recent. You can click on the image to download a free, printable, 8.5″ x 11″ copy. (The original was near an open, hallway window during a mid-March blizzard, so it has some imperfections.)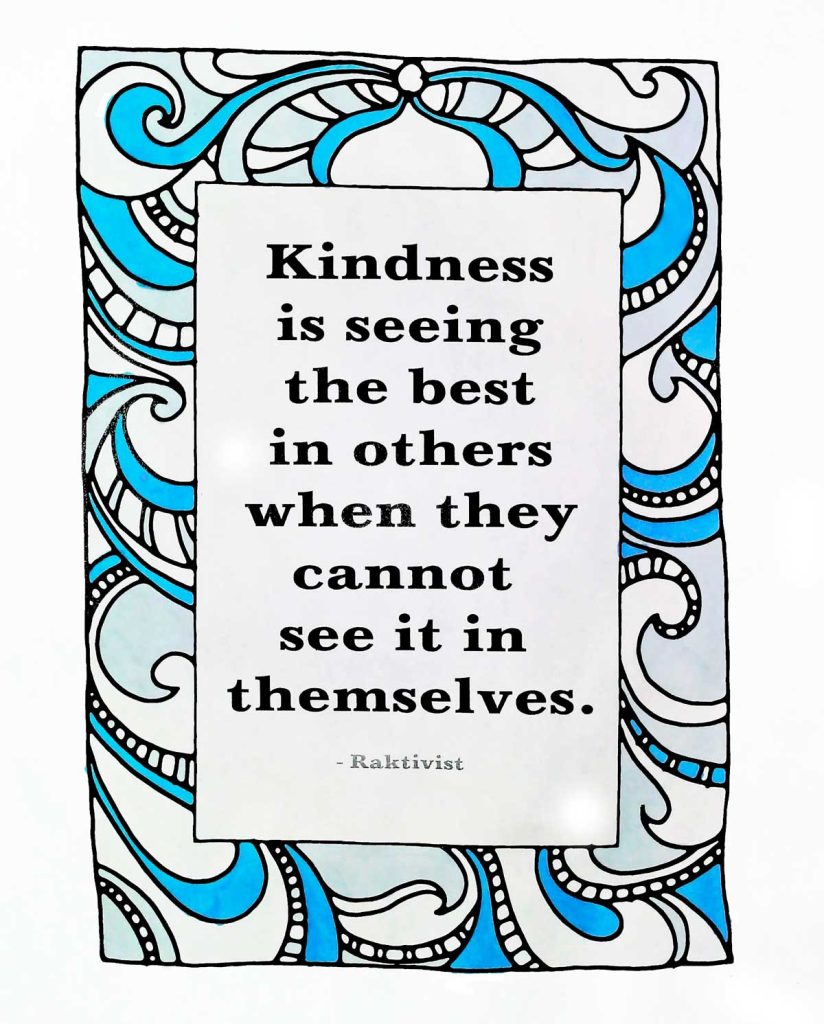 Here's the backstory: In Orlando (Florida) during the peak Covid years, many neighbors – especially Disney World Cast Members, laid-off while the parks were closed – were stressed.
We wanted to help by creating a happy, relaxed, friendly vibe in our apartment building.
So, I started posting upbeat messages on our front door. At the time, I called them "door signs," and – now & then – also shared free, printable copies here.
A couple of weeks ago, I decided to do the same thing here at our apartment building in Maine. It's a good time for some good messages.
This is just one of them. I change them every few days.
I draw and color these in front of the TV, when I'm watching something frivolous. (Currently, I'm binge-watching the "Good Witch" series on the Hallmark Movie Channel. I love how Catherine Bell portrayed Cassandra Nightingale, and – in general – I like to believe that everything works out as it should. No actual "magic" is required, just caring, love, and patience.)