Purchases made through my links help support this website, at no additional cost to you.  Details.
These are more scans from the round robin (RR) journal #1, launched in April 2010 for the ArtistsJournals group at Yahoo Groups.
The details in some of these images required very large file sizes.  However, the load time delay (if any) is worth the wait.
The first group of pages were by Dot McQuade:
Page 11 – Alphabet stamp from Turtle Press, pelican stamp carved by Dot McQuade.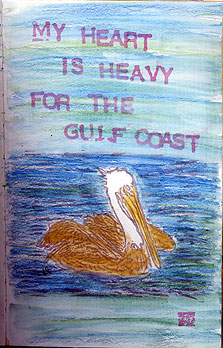 Page 12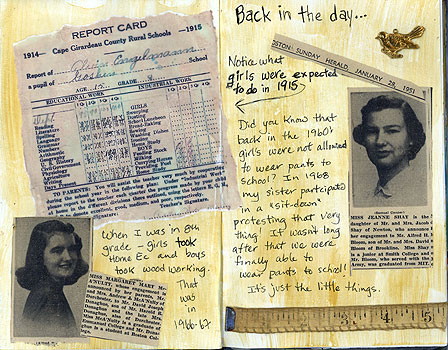 Page 13 – Dragonfly and butterfly stamps carved by Dot McQuade.  Bathtub stamp carved by Dot's husband, Dan McQuade.  "Dots" stamp by Stampin' Up.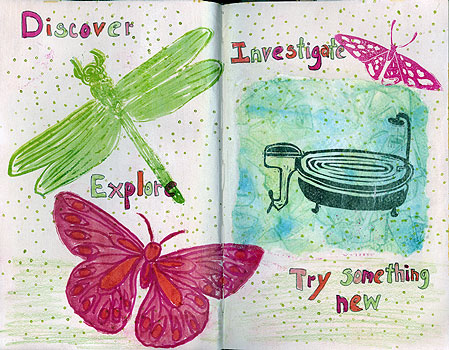 The next two two-page spreads are by Lorna Sommer:
Page 14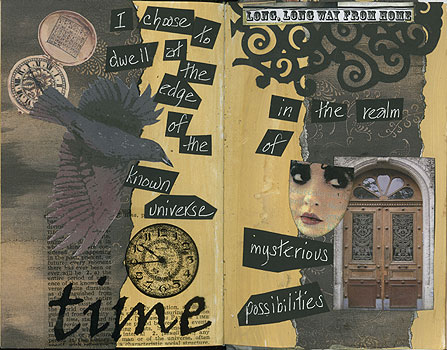 Page 15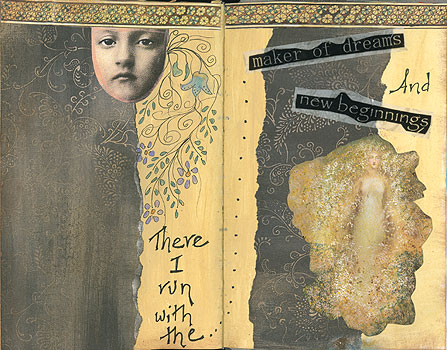 If you're inspired by illustrated journals, many books feature related art.  Favorites include True Colors: A Palette of Collaborative Art Journals, and Artists' Journals and Sketchbooks: Creating Personal Pages, and 1,000 Artist Journal Pages.  (My artwork is included in the latter.)
[table id=1 /]
Though those books aren't "how-to" guides, and they can be overwhelming for beginners.  However, each book is amazingly visually inspiring.