Purchases made through my links help support this website, at no additional cost to you.  Details.
These are the final scans from the American participants in the round robin (RR) journal #1 that began at ArtistsJournals in April 2010.
The first are 10 pages by Linda Giese: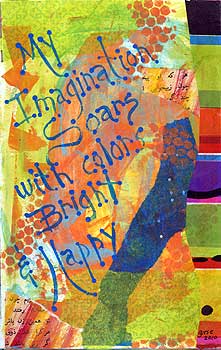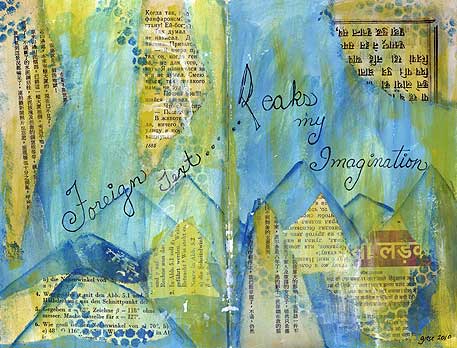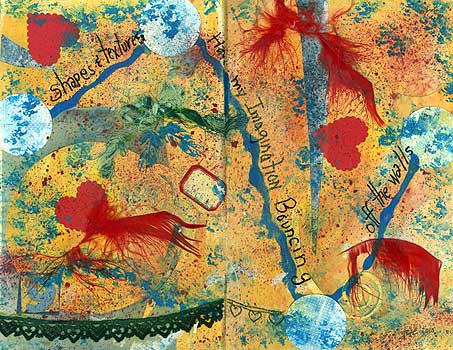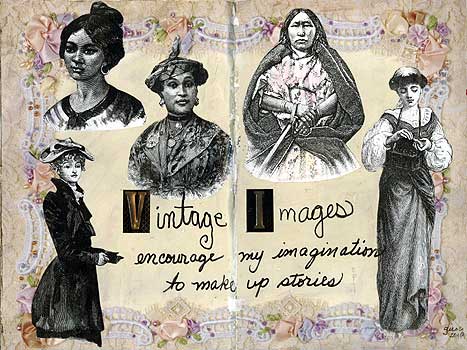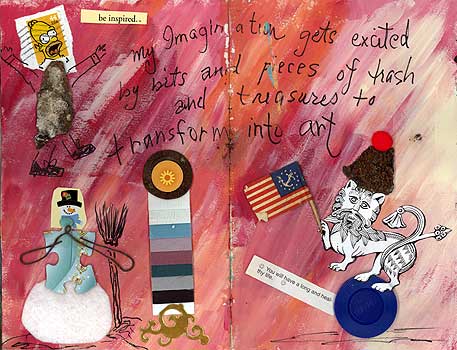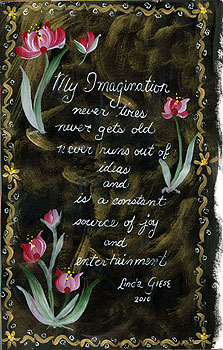 The next journal pages are by Iris Gonyea: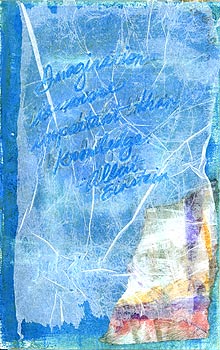 (The text on that collage says, "Imagination is more important than knowledge." — Albert Einstein.)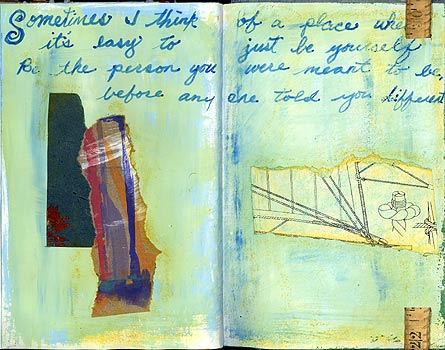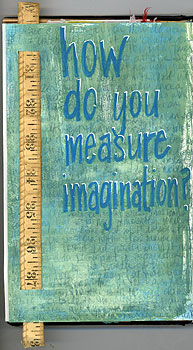 Now, the journal will remain with me for about a week or ten days, and I may add something to it.  Then, it will be on its way to Stephen du Toit in England, to begin the international portion of its journey.